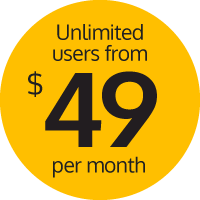 Tuple is the light-weight, AVETMISS compliant student management system with the essential features you need to build your RTO.
All Cloud
Securely access your data anywhere any time and on any device.
AVETMISS Compliant
Meet compliance and reporting obligations in a click.
Unlimited Users
Grant secure access to everyone who needs it.
Get Your First 2 Months FREE!
Sign up to the Tuple Value Plan by 1 December 2018 and get your first 2 months* free!
* Offer valid for new customers subscribing to the Tuple Value Plan by 1 December 2018. Discount coupon can not be used with any other offer or redeemed for cash. Limit one per customer. Discount does not include additional Active Students over the first 50 Active Students included with the Tuple Value Plan. Data migration includes student personal and AVETMISS data only.